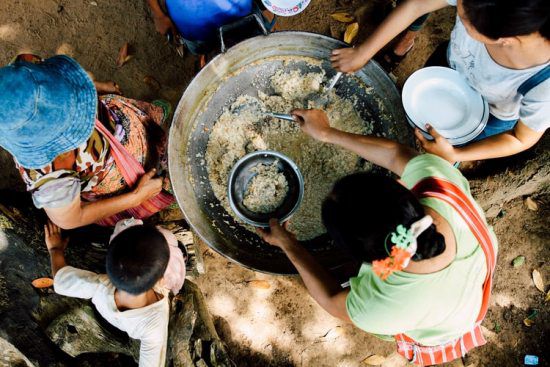 It doesn't matter where you are or what you do or how rich you are.
You can always help people. Especially those affected by natural disasters such as wildfires, typhoons, earthquakes, etc.
It's not necessarily "many people". Even one person will do. What matters is you help them solve their problems or make their lives a little bit better.
If you don't have money, consider these options:
Call them. Listen. Comfort them through your words. Remind them that problems are temporary.
Donate extra clothes, or unused appliances or furniture.
Cook for them.
Help them with some errands.
Make them laugh.
Sell some of your old stuff and send the money to them.
Volunteer in any rescue/relief program.
Use social media to connect with people and raise awareness.
Organize or join a fundraising event.
If you're an influencer, encourage your followers to help.
Write a blog post about it, and share it so others will know.
Make a video that details the importance of helping people in need. Share it. Spread it.
What else? There are many. 
Figure it out. Don't wait. Start now.