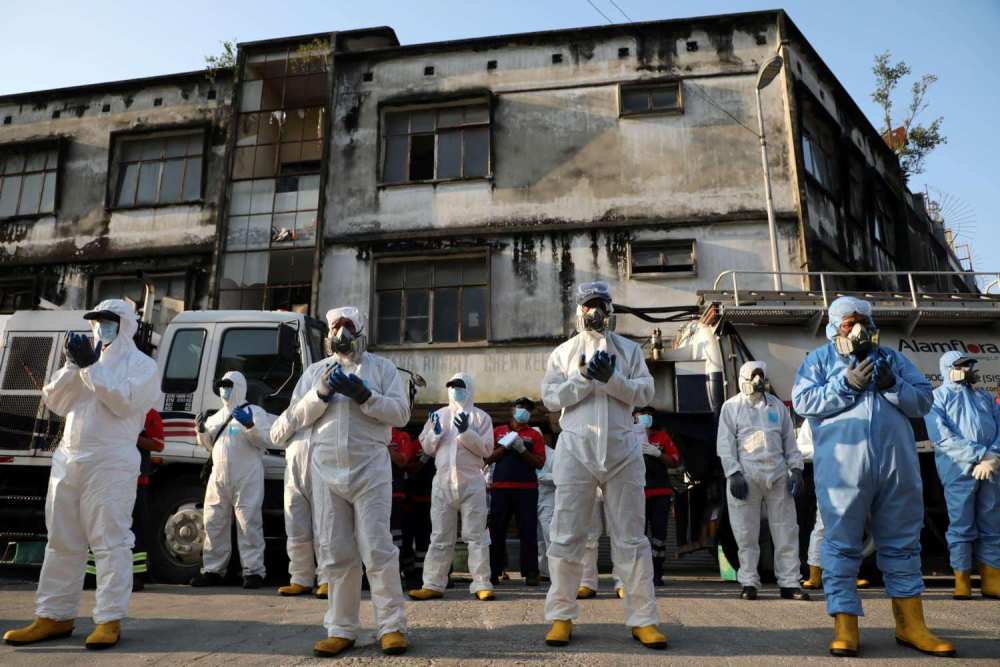 Thanks to the healthcare workers who keep showing up to do their jobs despite the risk — so much risk. But they're doing it because they care.
Thanks to the government workers who are doing their best to deal with society's concerns and figure out what's best for their people.
And thanks to the brave individuals of the army, police, fire department, and everything in between. It would be scary and chaotic without them.
We should also acknowledge:
The media/TV personnel and webmasters who are working day and night to keep us informed (and provide some sort of entertainment).
The hard working crew at grocery stores, food stores, delivering/shipping outlets, gas stations, and water refilling stations.
The resilient vendors in the farmers' market, and all the folks working together to make sure we have food supply.
Also, we should not forget the garbage collectors and PUV drivers — thanks to their non-stop public service.
And to those groups of compassionate people who are helping the community. Some of them volunteer to deliver: food to healthcare workers and relief goods to less-fortunate families (happening in some countries).
If you are one of them, thank you very much for your sacrifice and hard work.
You are the true hero.
[This is just a tiny fraction of the people doing the real work amid the pandemic crisis (April 2020).]
Who are the other frontliners (and people helping the frontliners)?
Make your own list and acknowledge them. Post it somewhere.